The top 10 must-know tips for buying an outdoor patio dining set
Life is all about the memories that we create with each other, whether with your family or among great friends. Your life has more meaning when you find time to bind with the people who matter the most. Imagine coming home to see your family and friends throwing you a surprise party with everyone at the outside patio dining set and the garden lit with the echoes of "Surprise", you may never forget that feeling again. Even if it is not a surprise, spending time with family and friends is worth so much.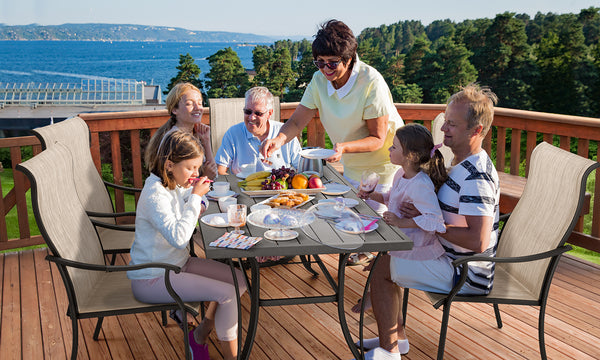 But as much as spending time with your loved ones is important, the setting for those incredible moments is also imperative. Yes, you could go out with the family but sometimes, all you want to do is to stay at home and enjoy the serenity of your own surroundings. One of the best places to relax and bond with your family is on the outdoor patio. The breeze billowing through, the sweet blast of music, cocktails, and food going around, are too many things you can enjoy in your own home. But let us top those thoughts with the most ideal dining set that goes with your outdoor patio to enhance family time.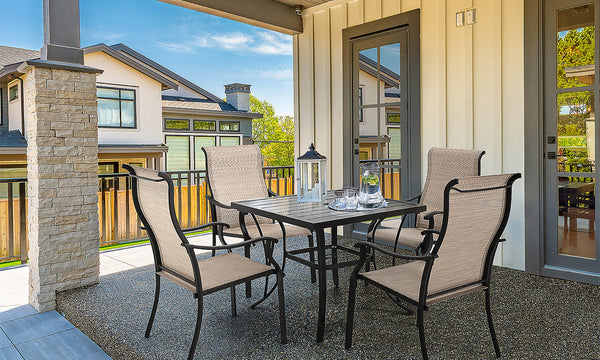 Outdoor patio dining sets are one of the most essential pieces that make family bonding a memorable experience for all involved. However, it can be difficult to find the right outdoor tables and chairs that will fit your family and friends. This is why Happatio has created authentic outdoor dining sets that are great for any time of the year for you and your family to enjoy.
As much as an outdoor dining set will add so much value to your family, it can still be difficult to know what to look out for when you want to buy. In this article, we will look at 10 buying tips for outdoor patio dining sets for you and your family to relish every time.
Choose the right space 
Before you even pick out the outdoor dining sets that you want to buy, you need to check the space in your home. Imagine getting the Happatio Patio Furniture Sets whether the 5 set or the 7 pack and you realize that it does not fit the space that you have reserved for it. Now, that can be an extreme bummer for everyone in the family. So, ensure that you have the right space so that the whole family can either sit or gather around the outdoor tables and chairs.
Think about Storage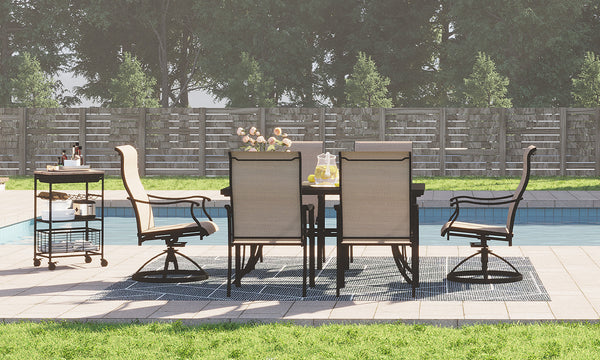 Your home should have good storage space so that you can store the outdoor dining sets during winter. You can also buy a covering that can help protect the outdoor furniture that you have got. But if you cannot afford additional storage space for the outdoor dining sets, then you can go for weather-resistant outdoor tables and chairs. This is where Happatio shines, you do not need to worry about the pillows or furniture as it is weather-resistant with authentic metal steel for long-term use.
Let the outdoor dining sets match your decor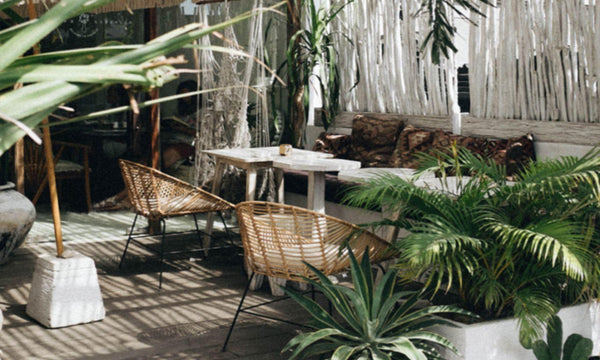 Another thing that you must look at in choosing the right space is whether or not the theme fits the outdoor dining sets you want to buy. This is not only limited to the color but look at the ambiance, you want something that invites family and friends to bond and interact. So, in choosing the right space, think about the theme, ambiance, and how it will enhance family and friends to bond. This is why Happatio is one of the best fits for any family because of the warm color that matches virtually any home decor.
Take a tape and measure the space
Measure the space you want to use for the outdoor dining set, take out a tape to measure. It is really easy to get the dimensions wrong, so measuring the space will help you to realize the best patio dining set that will fit your outdoor space.
Go for easy-to-use outdoor dining sets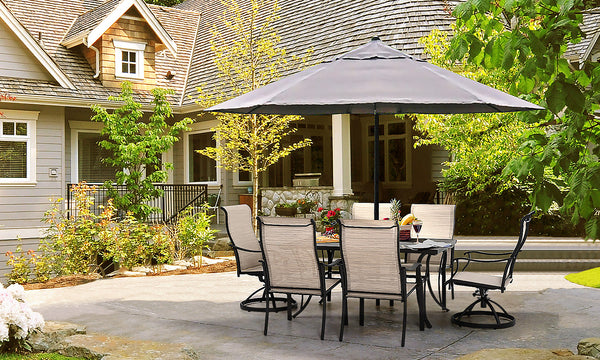 One of the perks of the Happatio outdoor dining sets is the convenience that they offer families. Bear in mind that the need to bond is one of the primary objectives of getting the outdoor dining set in the first place. Therefore, look at the ease with which you can set up the whole dining set area. You want to buy an outdoor dining set that is easy to use, move around, and set up. Now think about how this makes family bonding so much fun, you can easily change the arrangement of the chairs and tables to suit the kind of gathering that you want.
Go for Quality
As much as you want fanciful outdoor small space furniture, you should also remember quality and durability. So, you should go for an outdoor dining set that exudes exceptional quality, chairs, and tables that can last for a long time. This is why Happatio is the right fit for many families, the 5 or 7 pack, offers quality that ensures that you can continue to make great memories for years to come.
Imagine getting an outdoor dining set with all its elegance but it cannot hold the weight of some of your family members. That would defeat the whole purpose of bonding, Happatio outdoor dining sets can hold up to 225 lbs, so you can be sure that you do not have to worry about anything breaking anytime soon.
Go for a great design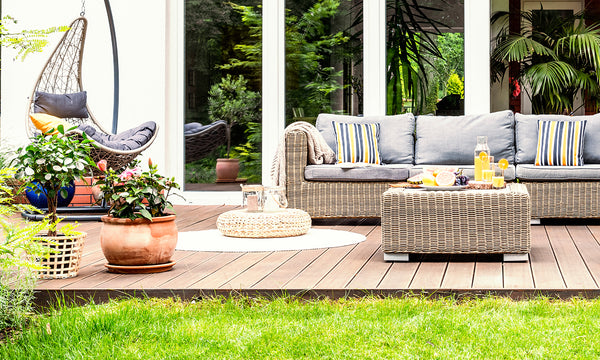 You might think that this is obvious but not many outdoor dining sets have the long-term ability to continue to offer family relaxation. Happatio with its ergonomic design allows you full mobility no matter the bonding activity that you and your family are participating in. Plus, you get to relieve any back pressure with the kind of design that the Happatio outdoor dining set offers.
Complement the outdoor patio sets with other things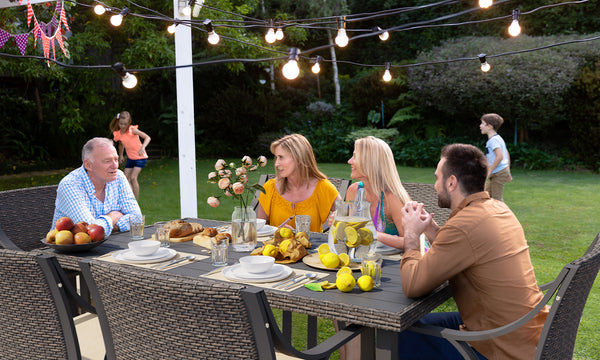 You can style your outdoor dining sets with other great embellishments. Some people opt for rugs to add more finesse to the outdoor patio, plus, it adds more comfort. Depending on the location and theme you are going for, you can complement your outdoor chairs and tables anyway you want.
Research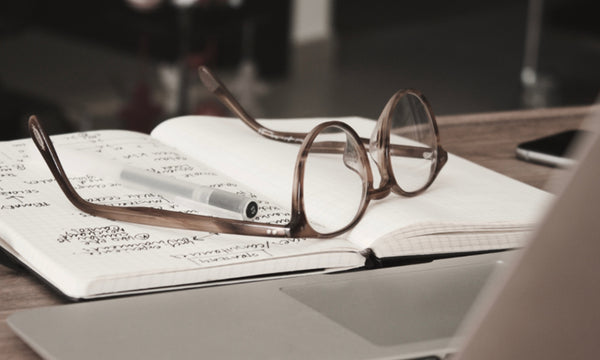 Ensure that you make a comprehensive list of all the outdoor furniture needs that you have and go for a dining set that meets those needs.  Check through the specifications of each shortlisted design and then based on your personal style and quality, you can go for what suits you the best
Consider your budget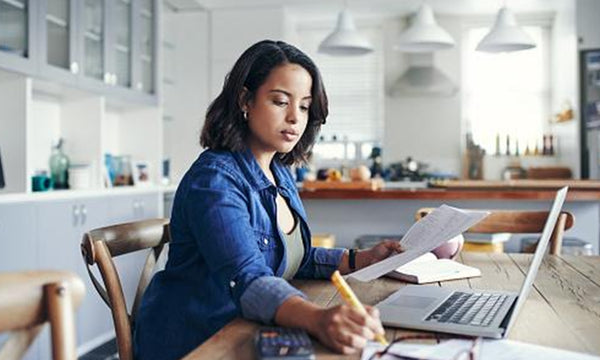 The great thing about the Happatio Outdoor dining set is the relief it gives your pockets. You should always go for something that does not require you to break the bank.
Give your family the opportunity to bond even more with the ultimate outdoor dining set.
---
1 comment
---
---