4 Types of Garden Outdoor Patio Set
There are many types of garden patio tents available in the market. Happatio has prepared a guide for you to learn more about garden tents and other types of tents. Let's take a look! 
1. Outdoor Gazebo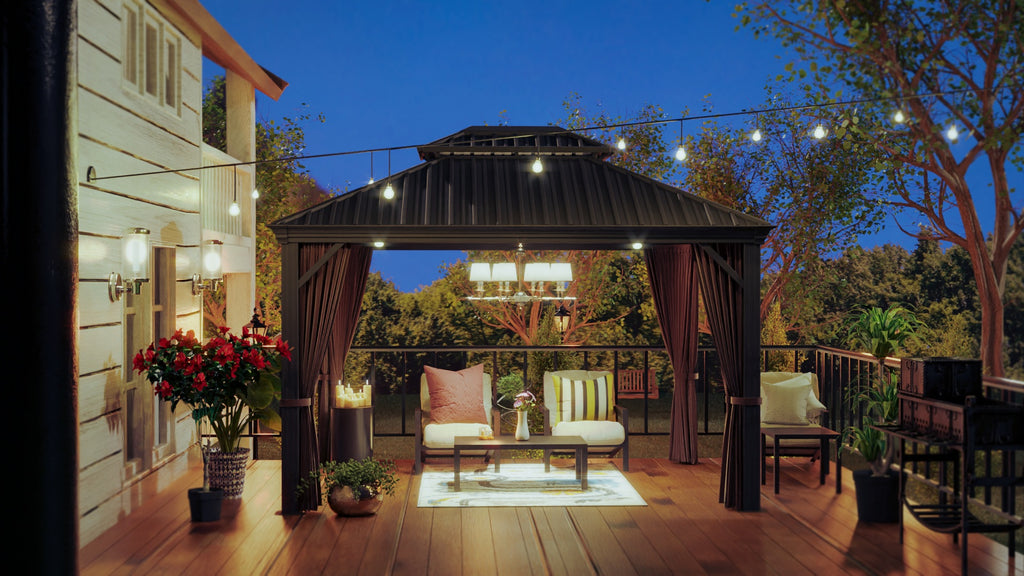 The gazebo is one of garden patio furniture sets that is traditionally made of wood or metal. It has an octagonal or circular shape and may have a shingled, decorative roof or other features. The top is typically made of wood or metal and may have shingles or other decorative elements. The columns or pillars may be decorative or functional in nature, with some gazebos having screens or curtains that can be drawn for privacy or to keep out insects. Gazebos are often used for outdoor entertaining, dining, and relaxing; they provide shade and shelter from the elements. 
Gazebos are great for parties and other outdoor gatherings. They're especially lovely in the summer when you don't have to worry about bugs or rain ruining your fun. 
2. Marquee
Marquees come in all shapes and sizes, but they usually have a rectangular or oval shape and a peaked roof. The frame of the marquee is typically made of metal or aluminum, while the roof and walls can be made of a variety of materials, such as canvas, PVC, or polyester. 
The sides of the marquee may be left open or covered with walls that can be either solid or transparent, depending on the desired level of privacy and ventilation. Marquees can also be fitted with windows, doors, and various types of lighting and flooring to suit the occasion. They are often decorated with drapes, flowers, and other decorative elements to create an elegant and festive atmosphere. 
3. Canopy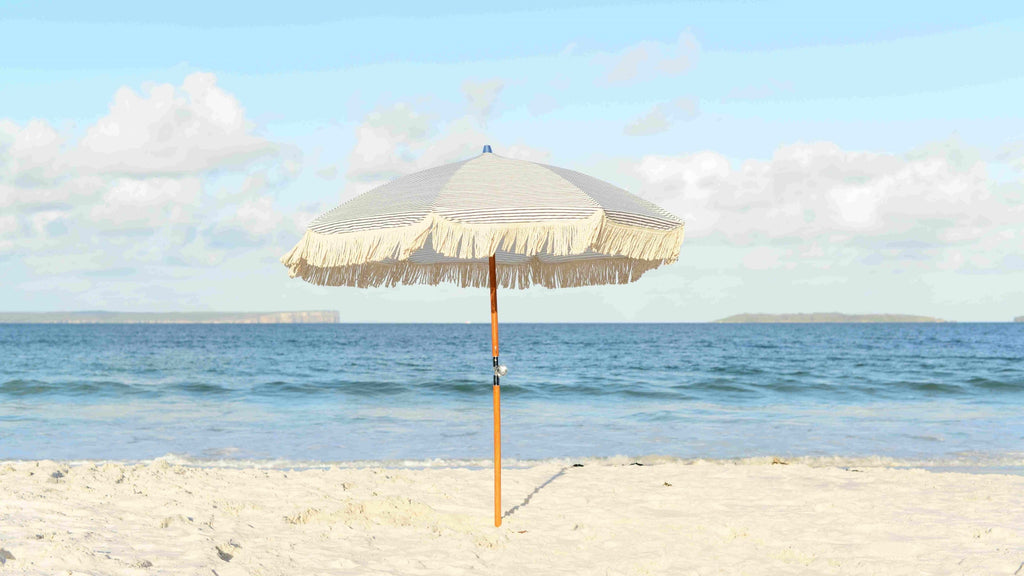 The roof of a canopy is often made of cloth or metal, and it is held up by poles or a frame. Canopies come in a variety of sizes and designs, but the most common ones are rectangular or square in shape and feature four or more poles for structural support. 
The canopy's top might be composed of watertight or water-resistant materials like polyester, canvas, or vinyl. For more seclusion or shelter from the elements, some canopies feature walls or curtains that may be drawn across the opening. 
4. Pop-up tent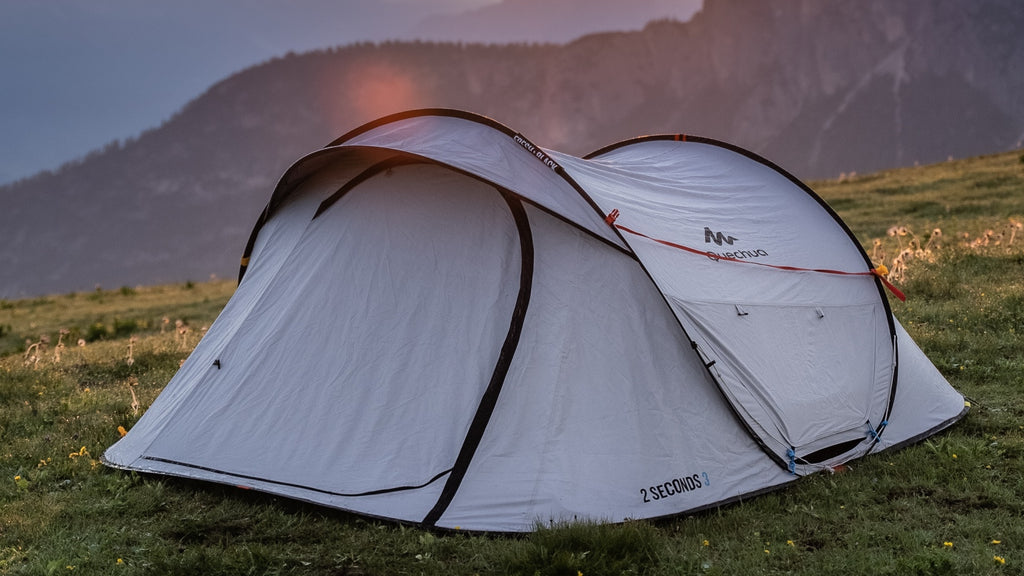 A pop-up tent is a type of tent that can be quickly and easily erected and dismantled. Pop-up tents are often built from lightweight fabrics like polyester or nylon and have a dome or tunnel shape. One of the most appealing qualities of a pop-up tent is how quickly and easily it can be erected. Take the tent out of its bag and toss it into the air to set up a pop-up tent. Once the poles are in place, the tent will open up and set up without any further effort on your part. 
Happatio now offers a variety of outdoor patio furniture, including a 10' x 12' hardtop gazebo with a double polycarbonate roof. This type of double-layered hardtop allows for air circulation, increasing the stability of the gazebo. The panels are also fade-resistant, allowing for longer-lasting outdoor entertainment. The outdoor gazebo is also equipped with a dual-track system, allowing for the independent sliding of mosquito nets and curtains. The removable curtains ensure UV and rain protection, while the mesh mosquito net with zippers provides good ventilation, allowing you to enjoy privacy while still having ample airflow and a wide outdoor view.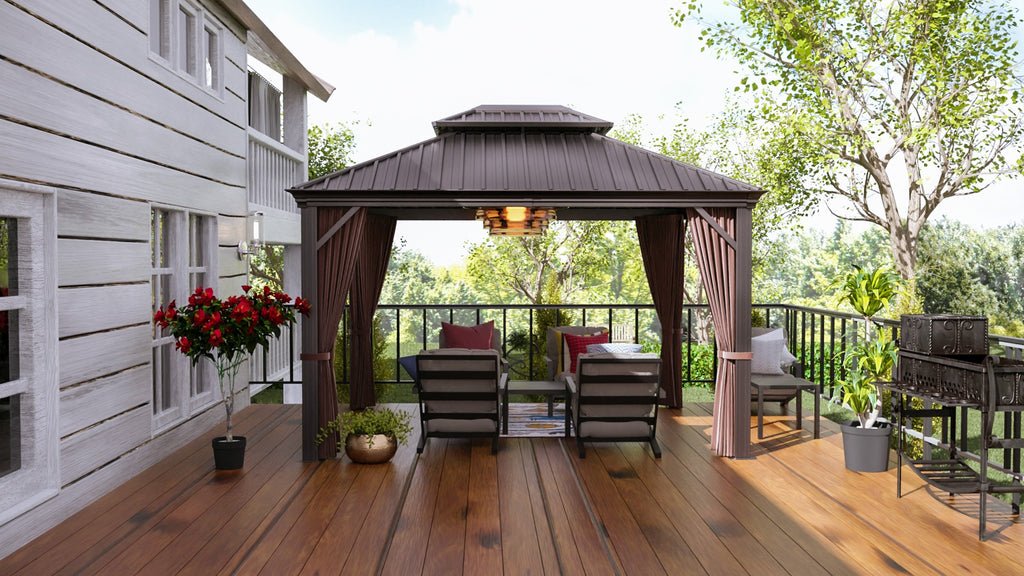 Happatio is committed to helping every family live a comfortable and happy life at home.
---
1 comment
---
---