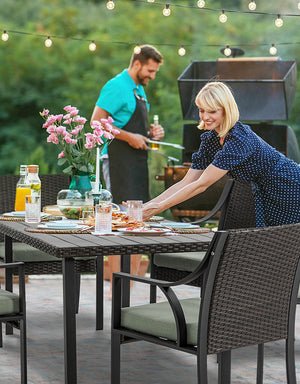 Happy Families Through Happy Living
And through our innovative outdoor lifestyle products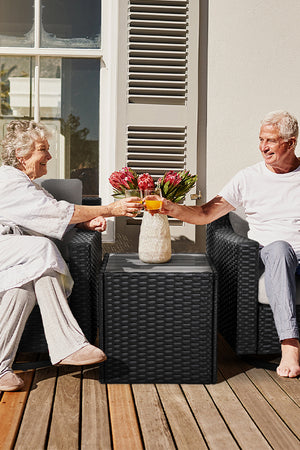 Cheers to love, laughter and happily ever after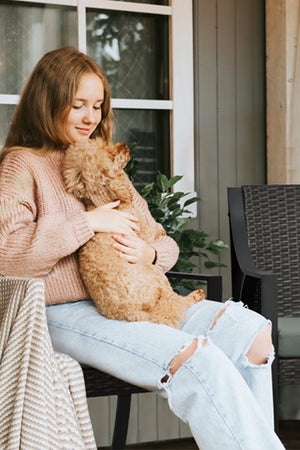 Happiness makes us better
Happatio crafts high quality, unique and sustainable outdoor lifestyle experiences.
Why Happatio?
Screw-Free Tool-Free
We are dedicated to being the guardian of your comfortable outdoor life with accountability and we have designed a screw-free series furniture for you. Using simple latches, pins and hooks in place of screws, Happatio's patio conversation set is super easy to put together and sturdy once set up.
Our Promise
We promise to be stewards of high quality outdoor lifestyle experiences and put outdoor lifestyle on the global stage through passion, excellence, accountability, responsibility and customer value.
About Us
Extreme Summer Clean With Jessie and Happatio!
I am a busy stay at home working mama of three kids. We install it within 30 mins with our baby riding around, don't have to worry about him messing with screws or tools.
-Jessie (@Jessie At Home)
Don't just take our word for it
★★★★★

I will start by saying at first I thought this was going to be a nightmare to put together but was actually super easy! There is a video on YouTube showing how to do it and it helped so much. The mosquito net is a must and pulls nicely to the polls when it's not in use.
★★★★★

This 7 piece table and chair set is made of high quality premium steel and hold up to 225 lbs.
My husband assembled this set with very little help. It was very easy and the instructions were very simple to follow.
★★★★★

I was very satisfied with Happatio. I ordered the item but realized I didn't have enough room in my patio. Unfortunately I forgot to cancel the order until it was too late. They were very gracious in providing return labels. They then followed up with me. I would recommend both their product and their service.
★★★★★

Product shipped in 3 boxes, nothing came damaged and I put it all together in 3 hours by myself. The swivel chairs rotate smoothly and it looks very modern. I would recommend adding chair cushions but other than that it's a great set!
★★★★★

I've been searching for a good set of patio furniture when I came across this set from HAPPATIO. I love these NEST into eachother for storage. The two smaller chairs will fit perfectly into the rear of the main sofa. I love this material used, it's basically water proof and will last me a long time, I did purchase an additional patio sofa cover to protect the set while not in use.